Teachers Must Be Treated With Respect
Together Gibraltar notes with grave concern the comments made by the Chief Minister following the demonstration held on Thursday 2nd May by Gibraltar NASUWT. The tone and content of Mr. Picardo's Press Release undermines the efforts of the teachers' union and its members to show, via a united front, that they are deeply dissatisfied with the way that his government is conducting their pay adjustment claim. Unions deserve to be treated with respect and have their concerns acknowledged in a dignified manner.
It is unfortunate to see our Chief Minister antagonise teachers by applauding at them cynically outside Number 6 Convent Place and chanting "No more lies. Yes. No more lies…. About the Government." Whether or not he believes they merit the basic salary adjustment they are seeking, by calling 400 people a "group" and claiming that the demonstration was "made up in large measure of individuals who were not members of the teaching profession" is completely out of order and thoroughly disrespectful to our hard working teachers who have been gearing up to make their voices heard. In fact, it has led to the hashtag #IwasThere being created and shared by a large number of teachers on Twitter and Facebook to let Mr. Picardo know that he is very mistaken. Unfortunately, this all points to part of a bigger issue showing the growing divide between a supposedly socialist government and workers' organisations.
Teacher salaries are an investment for the future and not frivolous expenditure. In fact, some teachers argue that if PWC hasn't been contracted by Government to scrutinise the impact to the taxpayer of spending over £50m in only two schools, why should they do so with a pay claim that is a fraction of the cost in what the government itself has recently proudly dubbed, our 'tiger economy'?
Together Gibraltar is committed to putting workers' rights and public consultation at the forefront of our agenda. We have reached out to the unions and look forward to working closely with Gibraltar NASUWT to ensure that teachers are getting fair compensation and have a say in Gibraltar's development and education policies going forward, because our teachers are at the heart of Gibraltar's future and we need to make sure that they are given the respect they deserve.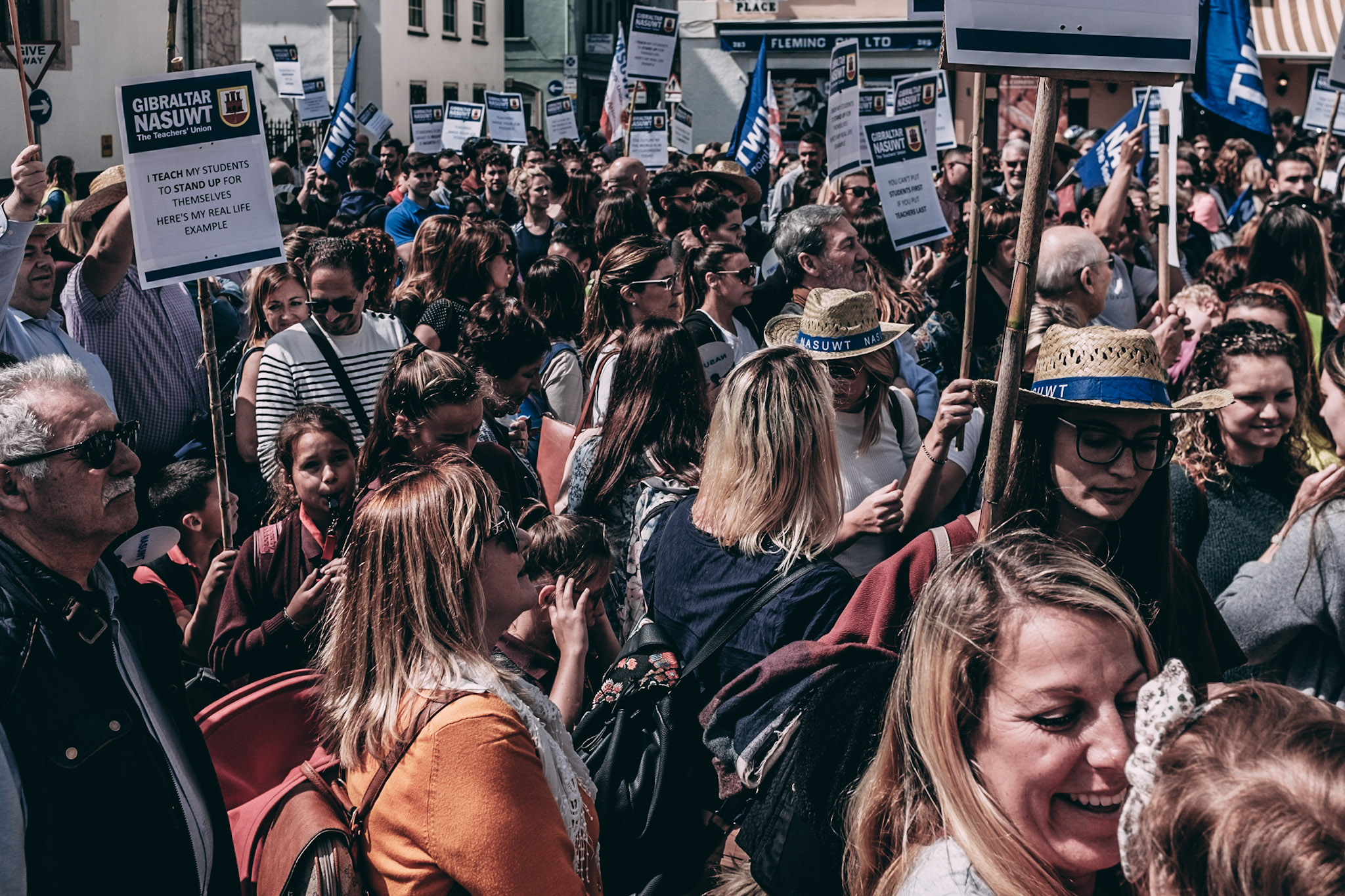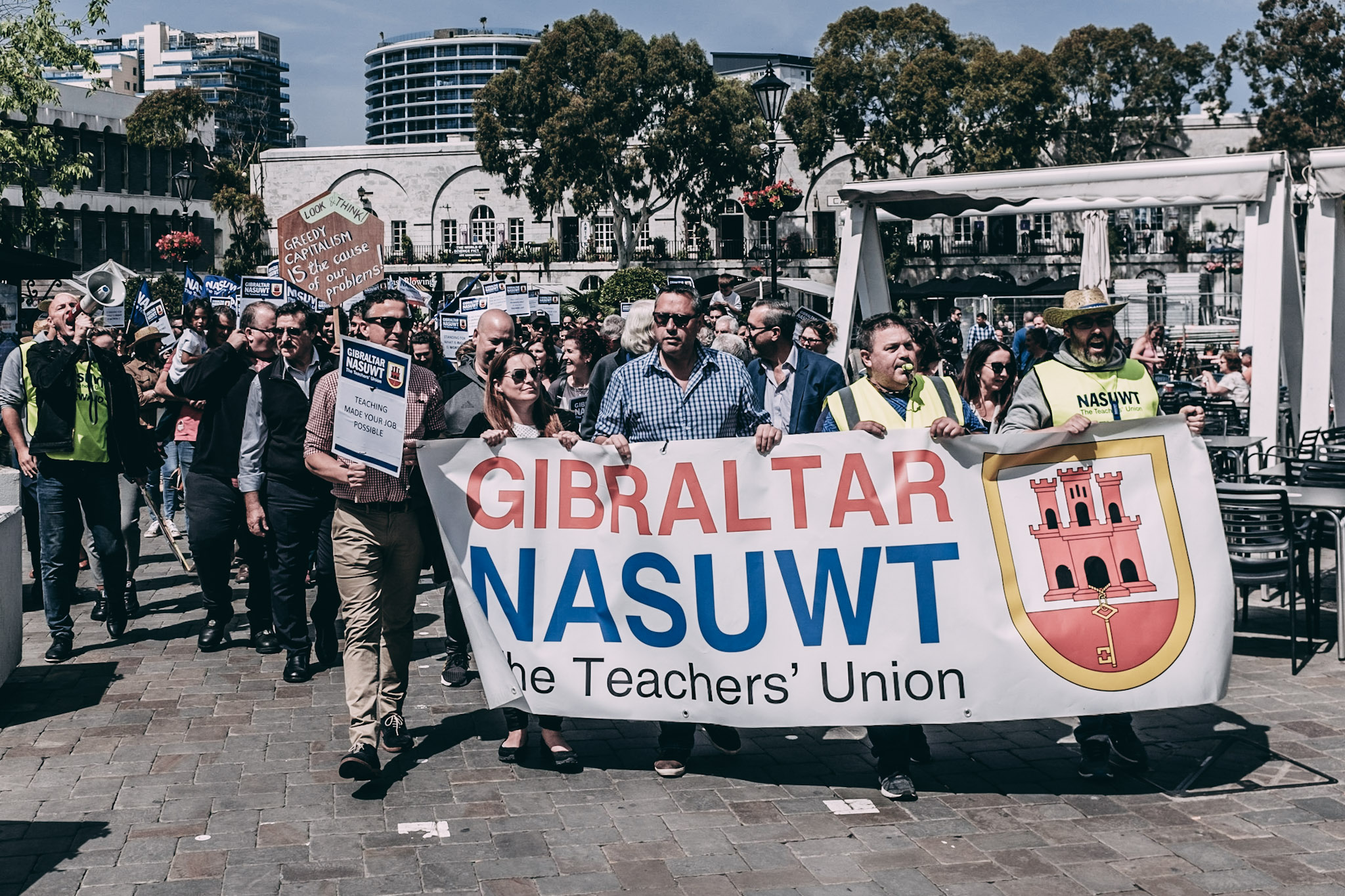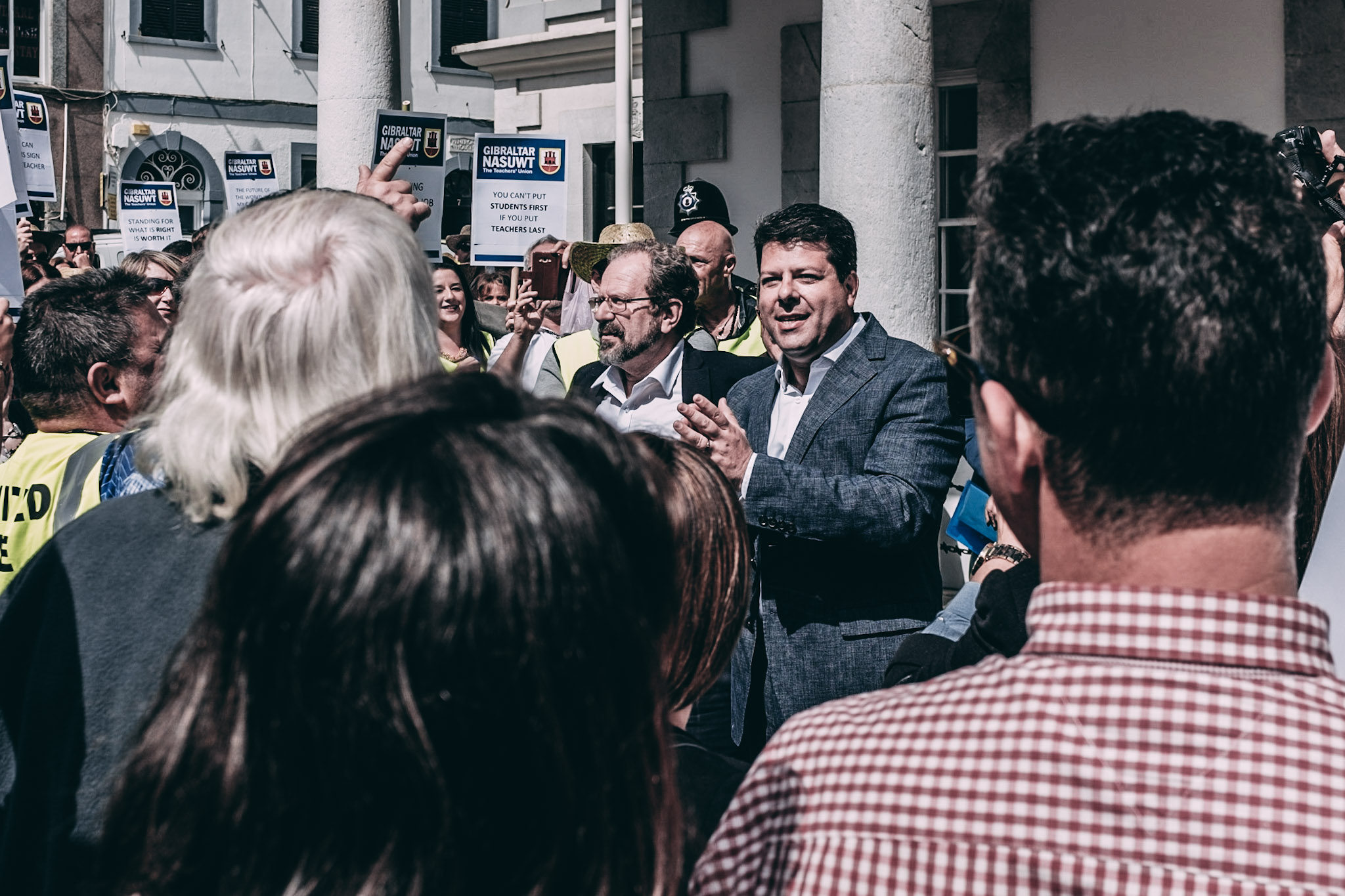 Photographs by Daniel Ghio, executive Member of Together Gibraltar